EasyDAB v2 (Ethernet interface DAB/DAB+ modulator)
Description (Curation) :
DAB is a digital audio broadcast. The AM / FM signal of Radio is converted to Digital. This is the extension of DMB.
The main point of creating this hardware – is to have possibility to create DAB stream without need of PC. So all CPU-intensive job, like: ETI-processing, Adding error correction codes, Adding Phase Reference, DQPSK, Fourier transform/COFDM and I/Q processing has been moved from the software to hardware part (into XC6SLX9 FPGA). 

The software-hardware solution looks like this:
Additional processing done inside FPGA (actual modulator schematic):


Components Materials List

Wiznet W5500 – ethernet module, which does TCP/IP job. Maximal bitrate for 50MHz SPI bus – is 16Mbit/s.
Xilinx XC6SLX9 – FPGA with 8-bit soft-cpu and all modulation blocks for DAB mode I.
Cypress CY7C1019DV33 – SRAM for timeinterleaver block inside FPGA, supported up to 64 stations.
Analog AD9957 – DAC which used in previous designs.
Micron M25P16 – Flash for FPGA bitstream, webpages and saved RF-configuration.
RFMD SPF5189Z or SPF5122Z – low-noise MMIC amplifier.
Result :
Configuring is based on web-interface on port 80 of the device's IP: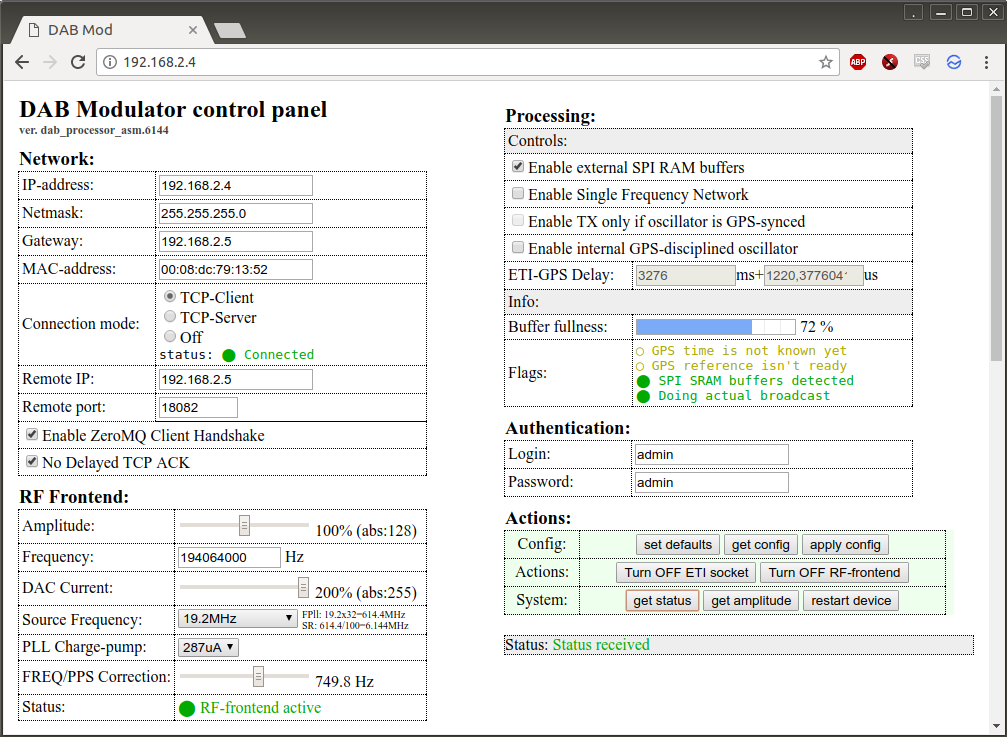 Resulted photo of first prototype PCB and latest factory produced one's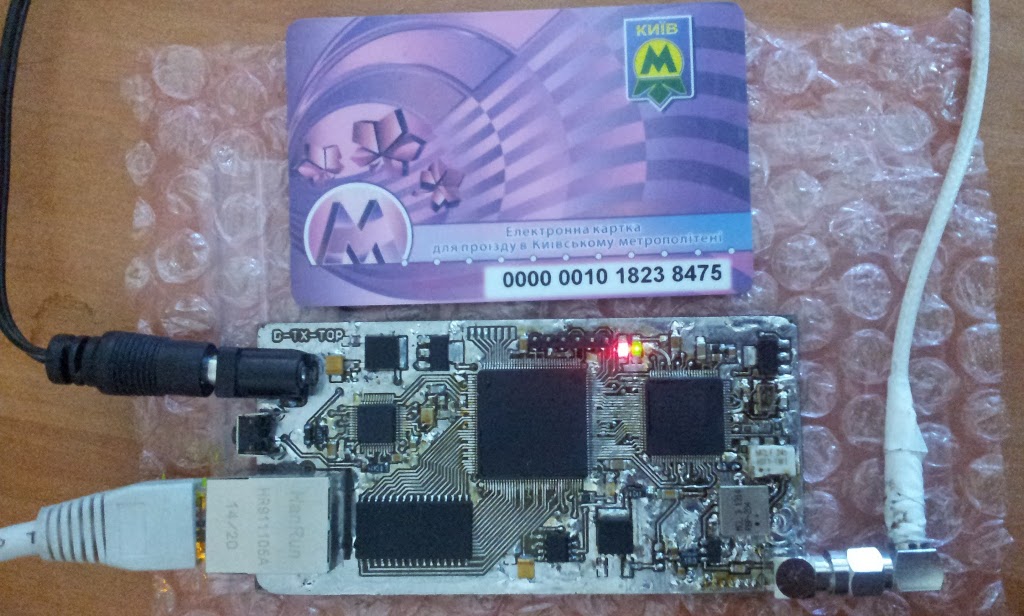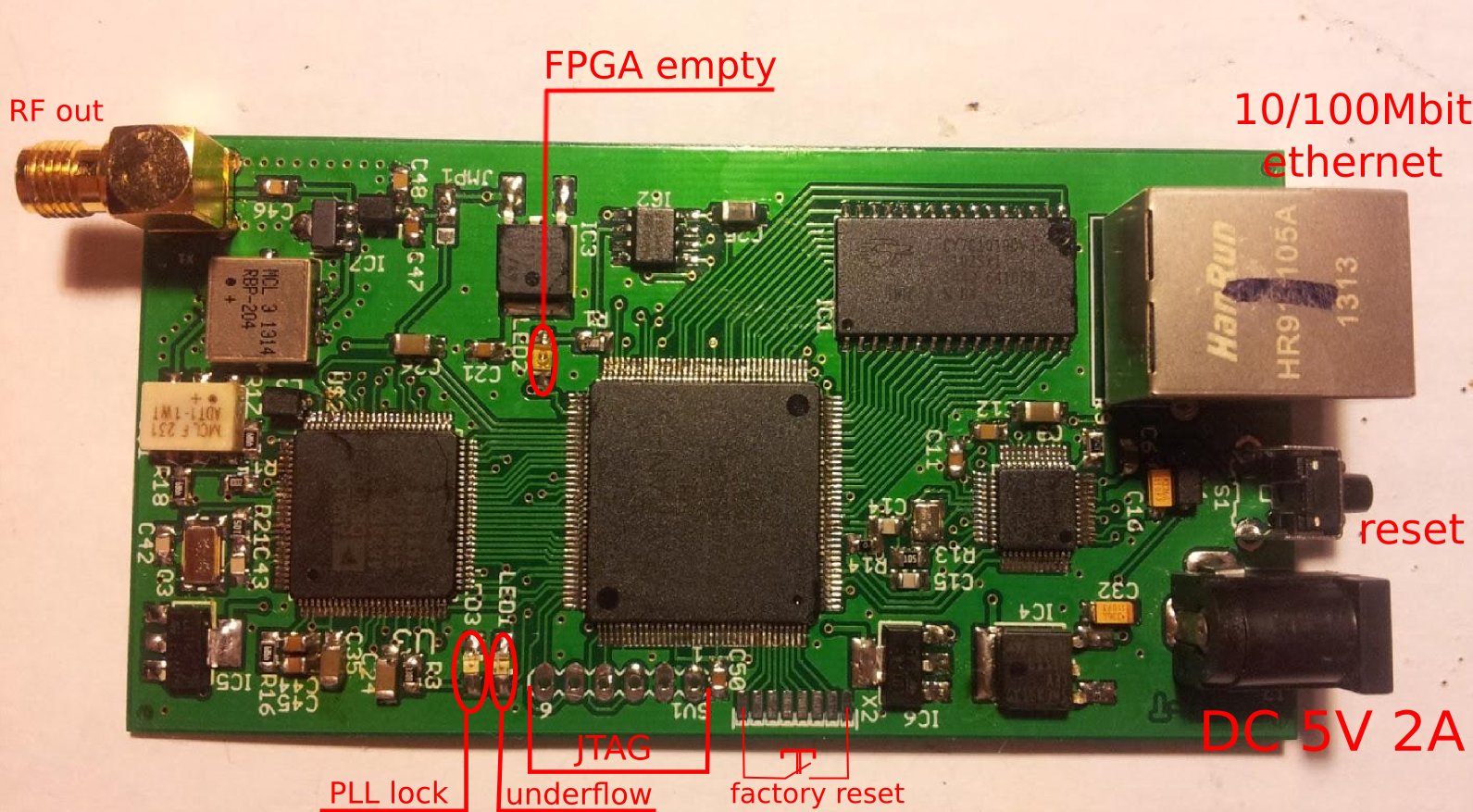 source : http://tipok.org.ua/node/46
Tags : 201802,  W5500
Author : Sergiy